It's challenging to land the right job, especially for specialised fields like actuarial science. However, do not despair. Whilst it may be difficult, it is not impossible to get an actuary job in Dublin, or further afield in Ireland, that meets your needs and wants.
So, how do you make it happen?
Know What the "Right Actuary Job" Means to You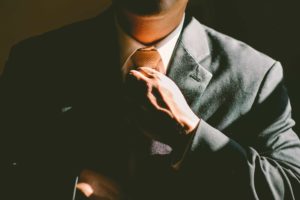 You need to start with yourself and lay the groundwork. First, define what the right actuarial job means to you. You need to make sure you truly know yourself so you understand what will make you happy and fulfilled in a new actuarial role. Not just tomorrow, but also one year from now and possibly much further down the line. Do you want variety, progression, stability or flexible working hours (so you can focus on family time or actuarial exams, for example)? Or perhaps a chance to work in new emerging and exciting actuarial areas?
Getting clear on these questions is important.
You will make relatively few career moves over your working life so it makes sense that any career move you make ticks the right boxes. This is where seeking advice and perspective is important. Speaking with another actuary, especially someone with a lot of experience that can see the bigger picture, is a very good idea.
Acumen Resources have been advising actuaries on their future careers for over 20 years. The Acumen team encompasses actuaries from all practice areas, so we have all the experience that any actuary on the move would need. This unique understanding means that we are ideally placed to help you decide upon the best possible career move. We have hundreds of satisfied candidates, many of whom have taken the time to feed back their delight with our services.
Strengths and Weaknesses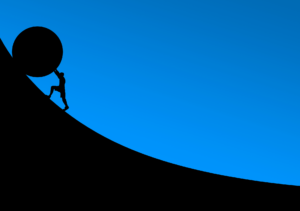 You will want to really think about and map out your strengths and weaknesses. It is not unusual for people to have blind spots. We all do! When determining your strengths and weaknesses, your blind spots may surface and hinder you from accurately identifying areas you need to improve on. Again, this is where other people can help you.
Your actuarial mentors and colleagues can objectively give their insights on what your weaknesses are. When you do this, just make sure you frame your question properly. Be aware, however, that asking them straight up what you are not good at can make them uncomfortable. So, what's the best way to convince others to provide inputs on what your weaknesses are? Start by asking them about what they think are the things or areas you are good at. Then, tell them you'd also want to know what actuarial skills and/or traits you need to develop or improve on. Framing questions in this manner will help facilitate more meaningful feedback.
Aside from identifying your strengths and weaknesses, you must also determine what you want. What are your financial goals and actuarial career aspirations? Do you want specific experience, for example, or perhaps more exposure to different data science type modelling? What type of tasks do you like to take on? Do you want an actuarial job that allows telecommuting? The more of these questions you can ask yourself the better. Good questions are the gateway to self awareness.
All the aforementioned information can help you define what the right actuarial job is for you. Remember, however, that this is just the first step – call it the pre-job search work.
Choose an Actuarial Recruitment Consultant
After laying the groundwork, the next stage is searching for the right job. For most actuaries, like other professionals, this step means scouring job portals. It may also include tapping personal networks to learn about employment opportunities. Admittedly, the aforementioned methods can be time-consuming and inefficient.
What's a better option then?
Instead of searching for a job on your own, work with an actuarial recruitment agency to find the right actuary jobs in Dublin, or further afield in Ireland, for you. This option is a sure-fire way of landing that dream actuary job and cutting out a lot of the unnecessary work and stress that comes with your actuarial job search.
So, what are the benefits of working with an actuarial recruitment firm? For one, when you choose an actuarial recruitment agency with consultants who are actuaries, like Acumen Resources, you have people who understand what you need and want. They have the know-how and skills needed to properly evaluate your credentials and capabilities and determine which is the right actuary job for you.
Furthermore, with their experience in a wide variety of actuarial disciplines, these consultants have an extensive knowledge about each actuarial company and actuary job in terms of what it entails. Hence, they can accurately assess if the work suits you in terms of your skills and aspirations.
An actuarial recruitment firm also has an extensive network. A good actuarial consultant is well-connected, having built good relationships with hiring managers and other company stakeholders through the years. This enables them to be the first to know about actuarial job openings in Dublin or Ireland. Given their connections, these consultants can help you get your foot in the door which can be tough if you are applying on your own.
A recruiter that is a qualified actuary can also provide you with a wealth of information that can help further your career. They can give advice on what you need to do to get your dream actuary job or become the best at what you do so that companies will notice you. Their perspective on how to plan your future and what actuarial skills to build, to ensure you remain in demand, can also be invaluable.
By working with an actuarial recruitment firm run by actuaries, you get people who understand your profession and your field. You can trust these consultants to advocate for you – your desire to land the right actuary job in Dublin, or further afield in Ireland – because they want to find the best fit for you and your would-be employer.
Looking for the best actuary jobs Dublin and Ireland has to offer? Let us find it for you! We are the leading actuarial recruitment agency in Ireland. Call us now at +353 1 6099 400!