5 THINGS ACTUARIES RELOCATING TO IRELAND SHOULD KNOW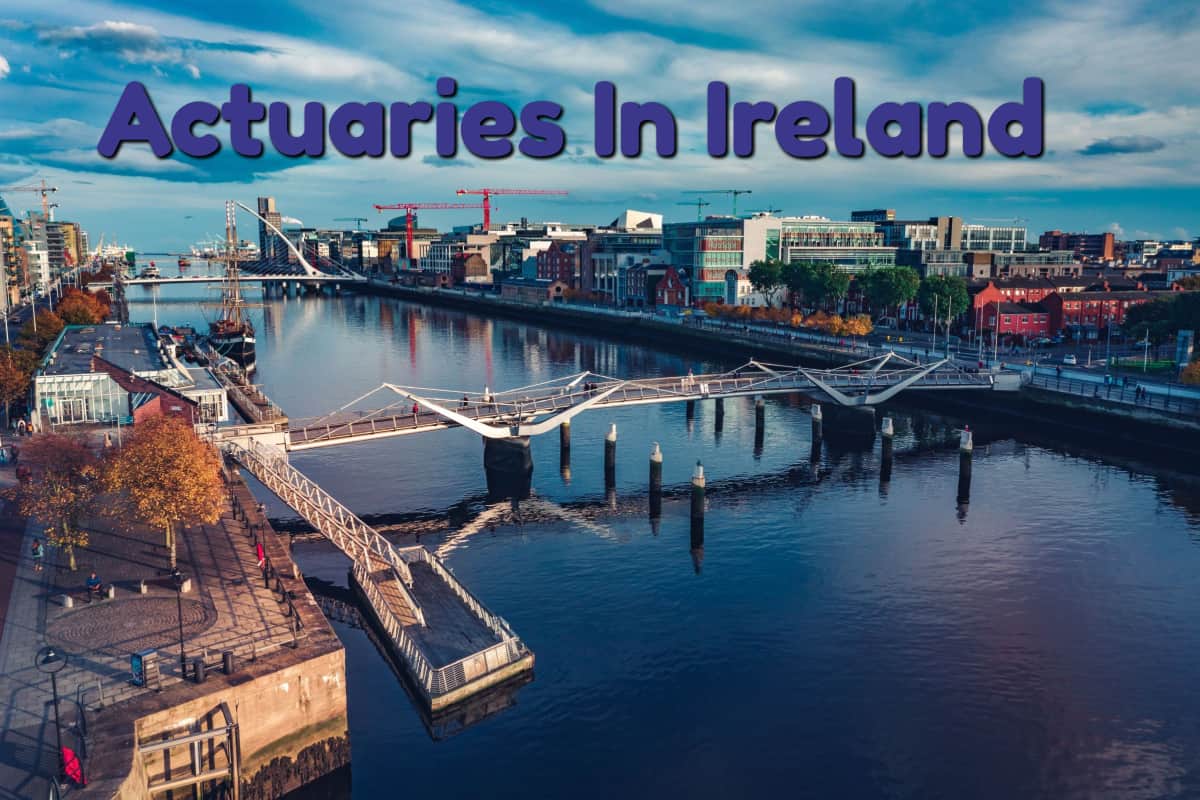 Actuaries in Ireland play a significant role in managing the financial well-being of people, organisations, economies and society. It comes as a surprise to many, outside Ireland, to hear that the Republic of Ireland has such a large membership (currently over 1,000 fellows), given our modest population of only 4.8 million. If you are an actuary considering moving to Ireland, below are 5 things you should know about actuaries in Ireland.
1. Actuaries in Ireland have their own actuarial society
The Society of Actuaries in Ireland was established in 1972, when only 17 actuaries lived in Ireland. The society promotes the actuarial profession in Ireland and provides a forum for Irish actuaries to communicate and disseminate knowledge. The society also undertakes responsibility for the professional conduct of actuaries in Ireland to help ensure that they abide by the relevant professional standards and regulations. The society holds many events throughout the year where many actuaries regularly come together to discuss various actuarial topics such as data science, actuarial professionalism and emerging actuarial issues. At Acumen Resources, we are keen to ensure Irish actuaries keep abreast of these topics.
2. Actuaries in Ireland have a wide range of actuarial employers to choose from
Thanks, in part, to the development of the International Financial Services Centre (IFSC) in the 1980s, in Dublin's Docklands area, and Ireland's low corporation tax rate, the financial services industry has grown hugely in Ireland over the years. Actuaries in Ireland are working across a wide range of companies such as those highlighted below:
At Acumen Resources, we have strong relationships with all of the above actuarial employers, and many more, and have been placing actuaries in these companies for many years. In fact, Acumen Resources is the preferred supplier to several leading insurers, reinsurers and consultancies. Hence, if you are seeking an actuarial job we have access to the widest range of actuarial jobs for actuaries in Ireland.
3. We have varied actuarial practice areas

Source: https://web.actuaries.ie
Whilst most Irish actuaries work in the traditional actuarial areas of life insurance, investment and pensions, a growing number also work in general insurance, reinsurance, healthcare and asset management. Other, non-traditional, actuarial fields are also now employing actuaries in Ireland in fields such as data science, aviation finance and banking. It's an exciting time to be an actuary in Ireland!
4. We have a mutual actuarial recognition scheme
Although we have our own actuarial society, actuaries in Ireland qualify through the the Institute and Faculty of Actuaries (IFoA) exam system. Thankfully, the IFoA have a reciprocal mutual recognition agreement with many other actuarial bodies. This means that your current actuarial qualification will probably be recognised. However, actuaries should note the following from the IFoA's mutual recognition page:
Following the introduction of Curriculum 2019, all MRAs, other than the AAE MRA, are temporarily suspended. The IFoA will however continue to receive and consider on an individual basis applications for membership from individuals who have qualified with one these associations. Prospective applicants should in the first instance contact Gillian Ozer: [email protected]
5. Ireland is an amazing place for a relocating actuary to live
We all want a life outside work, don't we? Actuaries relocating to Ireland will find the quality of life is very high on many levels with the country offering much beyond work-life. We have a rich history of food, drink, music, language, dance and of course incredible scenery to explore.
Enjoy golf? We have some of the best golf course in the world.
A keen explorer? We have some of the most iconic drives in the world with breath-taking coastline scenery, charming locals and a rich history to explore at your leisure.
Interested in literacy? Discover more about the book of Kells, Joyce, Yeats and Seamus Heaney – just some of Ireland's famous writings and authors.
Love the outdoors? Ireland has some of the world's most breath-taking scenery and it is never far away.
Enjoy socialising and having fun? Ireland is renowned for having strong social connections with friendly people. Visit one of the quaint Irish pubs and spend hours watching some mesmerising traditional Irish music being played.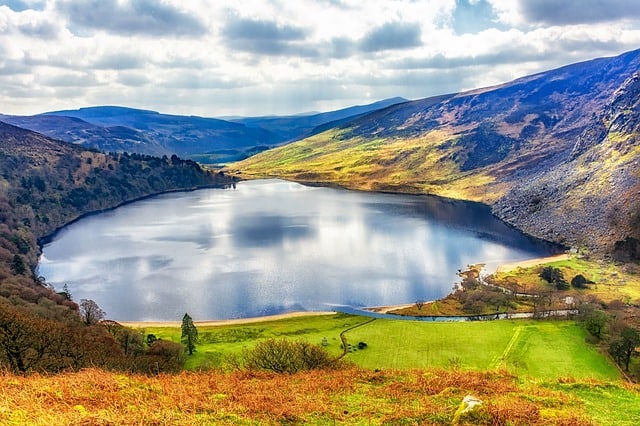 Whatever it is you enjoy doing in life beyond the spreadsheet, Ireland is sure to offer many rewards.
If you are interested in working as an actuary in Ireland, you can reach out to one of our qualified actuaries for a free fully confidential discussion to answer your questions. Acumen Resources is run by qualified actuaries. We take pride in being Ireland's leading actuarial recruitment company and have been successfully placing actuaries in Ireland since 1998.
Acumen Resources is the most trusted recruitment firm for actuaries in the country. Call us now at +353 1 6099 400 or contact us online.