Actuarial Contracting Ireland
There are currently many actuarial contracting opportunities in Ireland.
An actuarial contractor is often enticed by the flexibility and enhanced actuarial salaries that are available. Actuarial contracting involves performing a role for a defined period and not being paid via payroll as an employee of the company but charging a daily rate typically as a limited company actuarial consultant.
Actuarial contracting in Ireland has become more of an option for employees to consider than it has in the past. The daily actuarial salary rates on offer are attractive (they can be up to 50% above an employee's salary) and they entice people out of permanent actuarial jobs.
The effect, on actuarial salaries, is three-fold:
creating an actuarial vacancy that is filled by recruiting a new external employee to fill the role at a higher rate than the previous incumbent
dissemination of market knowledge (or gossip!) of what contractors can earn enticing more people to leave permanent roles and
an employee being offered a higher remuneration to stay rather than accept an actuarial contract elsewhere.
Below, we will examine some example actuarial contracting roles we have filled in the past:
1. Example Non-life Actuarial Contracting role in Ireland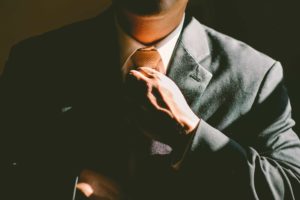 6 month contract. The range of practical work experience would include working in the non-life insurance or reinsurance environment with a preference for those with a financial reporting, capital or modelling background. Other skills would include:
• Strong technical skills;
• Financial modelling capabilities;
• Excellent written and verbal communication skills;
• Ability to work on own initiative and manage time effectively;
• A team player who can integrate into small multi-disciplinary teams,
• Eager to expand knowledge and skills given the broaden nature of the work; and
• Good commercial awareness.
The candidate would work closely with the qualified non-life actuaries in our practice covering a range of services such as:
• Liaising with a portfolio of clients and advising on all relevant actuarial issues;
• Provision of outsourced actuarial services;
• Provision of formal actuarial opinions across a wide range of technical issues;
• Independent actuarial assessments including reserve reviews, portfolio transfers, expert opinions, transfer pricing support and company valuations for merger & acquisition;
• Profitability reviews and pricing support;
• Involved in the development of initiatives across Solvency II, IFRS 17 and other emerging regulatory, accounting and actuarial requirements;
• Involved in the development of the Actuarial Advisory practice capabilities in Banking and in particular credit risk modelling;
• Involved in the development of the Advisory practice capabilities in Data & Analytics;
• Responsibility for training and monitoring actuarial trainees together with reviewing their work at qualified actuary level;
• Taking an active role in development of the practice including building and maintaining effective relationships with clients.
2. Example Pricing Actuary Contract role in Ireland
Key duties and responsibilities
Ensuring that profitability and capital requirements are appropriately modelled for new business deals
Delivery of reinsurance pricing within cycle times responsive to client expectations.
Communication of the structures/impacts/risks of new transactions to Senior Management.
Working across the company (Actuarial, Finance, Legal, Operations) to assist in the 'go live' of new deals.
Reviewing policyholder behaviour of the business of the SCOR Group worldwide to aid with assumption setting
Required experience & competencies
Qualified Actuary.
Experience of pricing or valuing life insurance or reinsurance business.
Very strong technical ability & analytical skills.
Familiarity with one or a number of actuarial modelling tools, e.g. Prophet, Alpha, MoSes, Axis.
Strong project / task planning skills.
Ability to communicate to both actuarial and non-actuarial audiences.
Ability to work on multiple projects and meet deadlines without sacrificing quality.
The ability to interact and build good working relationships both internally and externally and with people at all levels.
3. Example Financial Reporting Actuarial Contract role in Ireland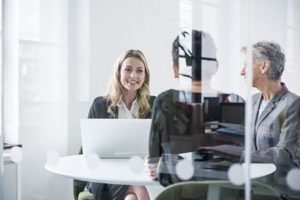 The role will involve:
The delivery of a range of complex technical tasks such as basis setting, calculation and reconciliation of Technical Provisions, review and analysis of Solvency Capital Requirements
Production of analysis and reports to support the Financial Reporting Actuary and the Head of Actuarial Function
Accountability for the validation of inputs to models and the technical accuracy of outputs
As a Financial Reporting Actuary, you will have:
Good industry knowledge

Working knowledge of life products, markets and competitors
Working knowledge of financial services regulatory and legislator frameworks, with particular emphasis on Solvency II requirements

Experience in a Life Office with

Experience in a range of the tasks for which the Actuarial Function is responsible
Experience in a Financial Reporting and/or Risk Management environment
Experience of report writing and presentation of reports to management
Excellent technical actuarial skills
Experience of communicating complex problems and issues effectively.
You will be qualified as a fellow of the Society of Actuaries in Ireland or the Institute & Faculty of Actuaries.
4. Migration Project Actuarial Contract role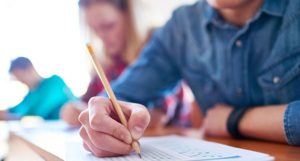 You will take an active role in supporting the implementation and sign-off of the products in the third party's system:
a) Perform data analysis on issues that have been identified as part of migration
b) Document analysis as appropriate e.g. papers covering scope, options, recommendations
c) Support the data cleanse workstream as required
d) Review and provide feedback on third party deliverables when required.
e) Proactively engage with stakeholders including the facilitation of workshops and meetings.
f) Ensure reviews take place and appropriate signoffs are in place for all deliverables.
g) Attend both internal and external meetings as required
h) Weekly tracking and reporting on progress made
i) Support or perform functionality testing as required
Contribute to and support other key aspects of the Actuarial Function's role, including:
a) Solvency monitoring
b) Strategic financial planning and budgeting
Qualifications:
 Qualified actuary with relevant experience in the life insurance or reinsurance industry.
 Variable annuity experience would be preferable, but not necessary.
 In-depth knowledge of policy administration systems.
 Prior experience in migration projects desirable, but not mandatory.
Skills and Knowledge:
Knowledge and experience of the following will be beneficial:
 Excellent SQL skills
 Strong communication skills
 Calculation of (variable annuity) guarantee values, unit related transactions;
 Ensuring the appropriateness of implementations in the policy administration system;
 Contributing to the effective migration of a portfolio of insurance contracts
A successful candidate will have:
 Ability to work independently to drive the project forward with limited guidance.
 Experience of working in a data analyst or actuarial role
 A hardworking, dedicated and focused attitude with the ability to deliver results ensuring timely high quality deliverables.
 Strong analytical, technical, interpersonal, communication and presentation skills with a focus on attention to detail.
 The ability to work well within a team environment, sharing ideas, experience and knowledge with colleagues and with others across the business.
 The ability to handle multiple tasks effectively and to demonstrate flexibility towards work requirements / job specification depending on team needs and priorities.
As you can see above there are many varied actuarial contracting roles available. Actuarial contracting can still allow you to gain very valuable actuarial experience and has many upsides beyond the additional salary most actuarial contractors command.
If you are new to actuarial contracting and would like to find out more about what actuarial contracting roles we have available or if you want to know if it is a good option for you and your future actuarial career, please contact us for a confidential and free discussion.