Are you an actuary working in Ireland and seeking an actuarial analyst job? If so, you have come to the right place. Over our 20+ year history Acumen Resources have successfully placed hundreds of trainee actuaries in actuarial analyst jobs. You can read testimonials from some of our successful actuarial placements here.
So what does an actuarial analyst job involve?
Pension Actuarial Analysts
Actuarial analysts working in employee benefits or pension consulting will carry out calculations generally regarding the financial liabilities the defined benefit pension schemes have. These defined benefit schemes have made promises to their members and actuaries are typically responsible for placing a value on the future liabilities. For example, an actuarial analyst may use spreadsheet models to calculate the current value of a deferred member's benefits (known as the "Transfer Value"). Actuaries will calculate the liability for the scheme as a whole at least every 3 years whilst undertaking the triennial valuation which seeks to assess the overall value of the fund at a point in time. This valuation will be carried out under several valuation basis (sets of assumptions). The last two decades, however, have witnessed a reduction in the number of defined benefit pension schemes across the world. Employers faced with increasingly uncertain longevity and investment risk are managing their risks by moving towards defined contribution pension schemes. Defined contribution schemes do not involve a promise being made to the employee, and hence the risk is passed to the employee. A pension pot, made up of employer and employee contributions plus investment returns, will be used to purchase an annuity on retirement. If the pension pot does not 'buy' the expected or required pension then the employee and not the employer will need to make up the shortfall or settle for the lower pension. There is less actuarial expertise required for these schemes and hence actuarial analyst jobs in the pensions industry is undergoing change.
Insurance Actuarial Analysts
Actuarial analysts working within insurance will use statistical models to calculate the likelihood of certain events occuring, such as death, illness, accidents, property damage and injury. Actuarial analysts will also carry out many other financial risk calculations such as financial reporting more generic data analysis or statistical modelling for statutory returns such as those required under Solvency II. Actuarial analysts in insurance may also work closely with other insurance business professionals such as marketing analysts and underwriters. Most actuarial analyst work is carried out in an office although consulting actuarial analysts may have to travel to meet with clients.
Actuarial Analyst Tasks and Responsibilities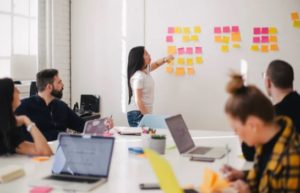 Actuarial analysts will undertake several roles and responsibilities depending upon the type of business and the structure of the organisation. Some typical tasks and responsibilities include:
Calculating reserves and preparing an analysis of movements.
Preparing sensitivity testing on reserves.
Assist in preparing quarterly reports
Data testing and preparing reports on the appropriateness of data for reserving
To undertake product development and enhancement in conjunction with the Product Development and Support, Sales and Marketing departments and the Appointed and Reporting Actuaries.
To assist the Actuary in making recommendations to management on the development of new and existing products, including pricing, design, profitability, market position and new opportunities.
To communicate and liaise with relevant staff for product development, including the evaluation of ideas and suitability of recommendations.
To carry out, or provide actuarial support for, investigations of both internal and competitor data for product development work including product changes in the market.
To assist the Product Development and Support and Marketing teams in the drafting and review of product-related documentation to satisfy policyholder reasonable expectations.
To provide actuarial support to special terms quotes, illustrations, past performance figures and other marketing aids to meet business targets.
To provide actuarial support in the development and maintenance of quotation and illustration systems and to provide non-standard quotes and illustrations.
To support Sales and Operations with product technical queries.
To assist the Actuary in monitoring the ongoing performance of products including target market suitability, profitability, persistency, competitiveness, etc.
To assist the Actuary in liaising with the Actuarial department to agree methods and assumptions for pricing and profit testing.
Having a good understanding of:
Trainee Actuary Skills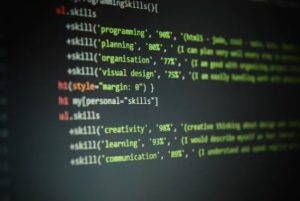 Actuarial analysts will require many different skills. Here are just some of the skills you might need to be an actuarial analyst:
Excellent communication and organisational skills.
Ability to manage and prioritise own workload in a fast paced environment.
Ability to communicate effectively at all levels within an organisation.
Ability to work as part of a team.
Very strong technical ability & analytical skills with the ability to meet tight deadlines.
If you are interested in finding out more about our current actuarial analyst jobs you can search our current actuarial analyst jobs here. Alternatively, please contact us to speak to one of our qualified actuaries, in complete confidence. We have new roles coming in every week.