Actuarial Risk
First, what do we mean when we refer to "actuarial risk"? Actuaries are experts in dealing with financial uncertainties and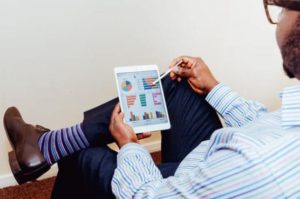 hence risk. Companies and organisations are exposed to many types of risk. For example, under the Solvency II regulatory regime, insurance companies will have exposure to insurance risk, market risk, default risk, operational risk and many other risks (that don't fall into the other categories).
Actuarial Insurance Risk
Insurance risk encompasses risk categories such as:
Premium risk – are policies priced and sold at a level such that they will cover claims and expenses etc, whilst being competitive?
Reserve risk – are sufficient reserves set aside such that the insurance company can pay claims and satisfy the relevant regulations?
Mortality risk – are the life tables being applied to certain insurance products appropriate? For insurance products such as term assurance it is important not to underestimate mortality.
Longevity risk – For annuity products it is important not to overestimate mortality. If individuals live longer than expected then the insurance company risks paying out the annuity for longer than they expected.
Lapse risk – this risk refers to the rate at which policyholders cash-in or don't renew contracts being different to what was expected.
Expense risk – are expenses aligned with expectations?
Market Risk
Market risk refers to the movement of the market prices of underlying assets belonging to the insurance company. For example the insurance company may experience changes in stock prices or commodity prices.
Default Risk
Default risk is the chance that a company or individual will be unable to make the required payments on their financial obligations, thus resulting in a loss of capital to the insurer.
Operational Risk
Operational risk is the risk of loss due to failures in the organisation's people, processes or systems or due to external events, as explained in the video below.
Actuarial Risk Gatekeeper – The Chief Risk Officer
In some sense, we can think of all these risks as actuarial risks, and in recent years we have witnessed the emergence of the Chief Risk Officer  (CRO) who is an executive responsible for managing all the different risks of the organisation.
Actuarial Risk Analyst
Actuarial risk analysts will be mainly focused on the assumptions underlying the actuarial risk models they have built, such as those used to price specific insurance products or used in reserving calculations to ensure the insurance company remains solvent and fulfills its statutory obligations.
As an actuarial risk analyst, you will have many varied roles and responsibilities.
For example, you may find yourself working as a member of the Risk Management team or responsible for assisting in all aspects of risk monitoring, capital modelling, financial reporting and Solvency II Internal Model developments.
Some of the activities an actuarial risk analyst may undertake include:
• Taking ownership of the analysis and reporting of aspects of the approved Internal Model Capital requirements within the Group reporting framework.
• Contributing to the implementation and further development of the Solvency II Internal Model for variable annuities
• Supporting the Chief Risk Officer (CRO) in developing and building of risk monitoring tools and controls, including enhancement of the Risk Appetite Framework
• Assisting with the production of validation tests and model documentation.
• Liaising with the wider insurance company in discussions and working parties on life insurance risk topics
• Supporting the strengthening of the operational controls to ensure that they are comprehensive and appropriate. Ensuring there are regular review of risk management controls.
• Supporting the Board Risk and Audit Committees
Example Actuarial Risk Experience:
• Experience of stochastic modelling and sophisticated cash flow modelling systems, e.g. Prophet, Moses or similar with a keen interest in developing IT skills.
• Experience of derivative instruments (especially swaps and futures).
• Knowledge of saving products and insurance related risks.
• Experience in Variable Annuities.
• Experience of Solvency II developments and/or economic capital models.
Example Skills and Knowledge:
• Excellent technical, interpersonal and communication skills, with an ability to convey complex information concisely and clearly.
• Highly analytical and logical in approach.
• Customer focused with the ability to deliver services to internal and external customers in a reliable, attentive and available manner.
• Hardworking, dedicated and focused with the ability to deliver results ensuring timely high quality deliverables.
• Ability to work well within a team environment contributing to the team's high standard of performance, shares ideas and knowledge with the team and others within the business.
Are you currently seeking an actuarial risk analyst job in Ireland?
Looking for actuarial recruitment company in Ireland?  Acumen Resources is the most trusted recruitment firm for actuaries in the country. Call us now at   +353 1 6099 400